1972 Honda CB350 "Maggie May" by Alex Burrows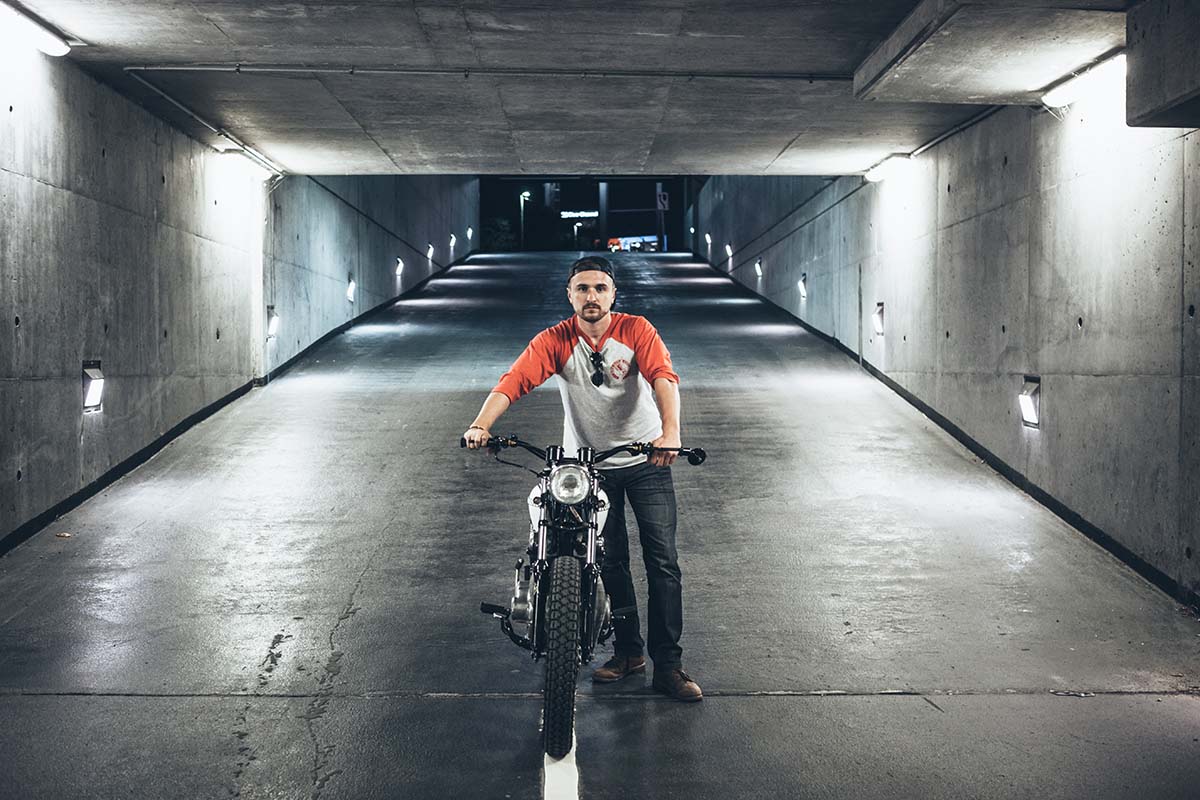 Build by Alex Burrows in Toronto, Canada. #BurrowsBuilds
---
The last of the embers cool in the waking dawn as Alex Burrows, founder of Burrows Builds, swills a morning coffee – one sugar and one cream – he likes it hot and sweet, his caffeine preference foreshadowing that of his latest build – a 1972 Honda CB350 that he calls Maggie May. Leathers dusted and shoulders squared, Burrows sits down at sunrise to talk inspiration – his first ever build story sidelining Canada's shoulder of emerging bike builders and the world that he now lives within.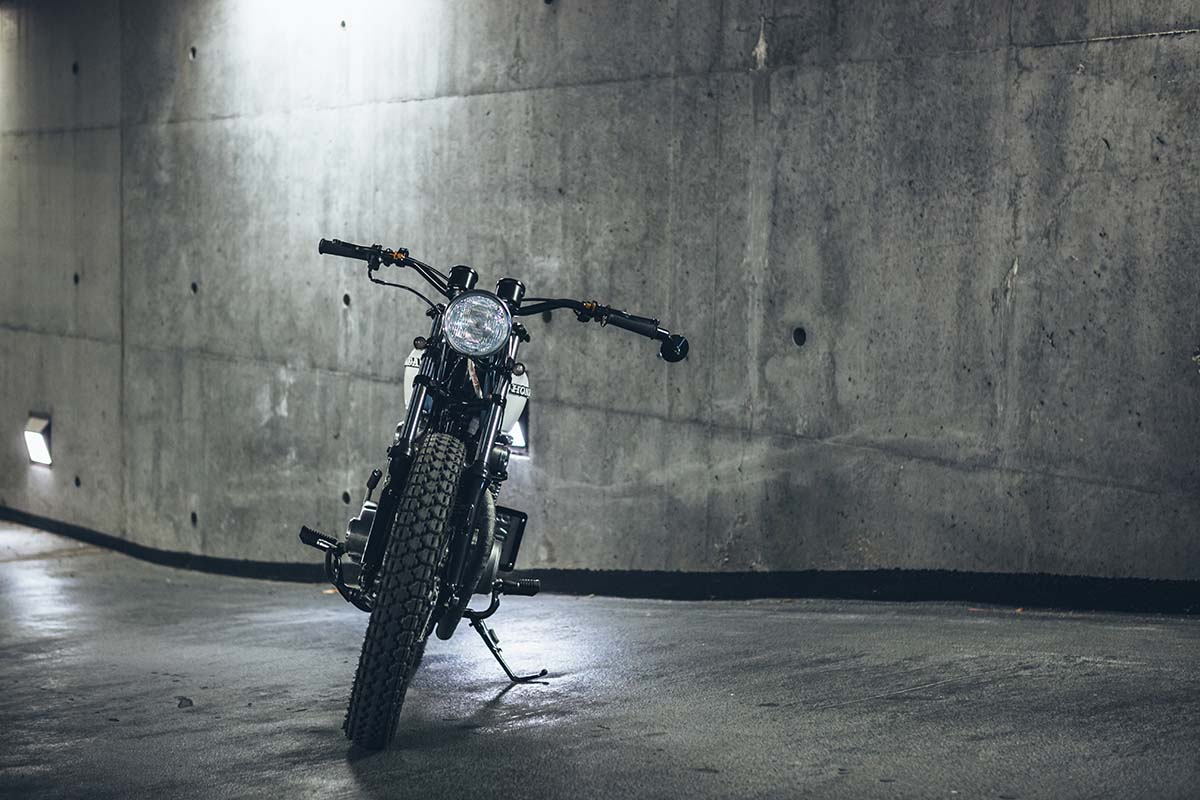 "I bought the bike in somewhat stock condition from a dude in Detroit," says Burrows. "Once I got her home, every nut and bolt came off and I began the teardown process." As the grind took place, brilliance inspired. "I had an idea of what I wanted the bike to look like when I was done – a gnarly, little-brat-style, city bike stripped down to the bare bones but with a bit of class."
Discarded and exposed of all unwarranted extras, Burrows hacked off the rear end, unearthing a passionate chore of fresh possibilities. "I started ordering parts and hammering out the details," he says. "What carbs to go with, who was painting the tank, colour choices, making the seat, which tires to choose – all the fun stuff."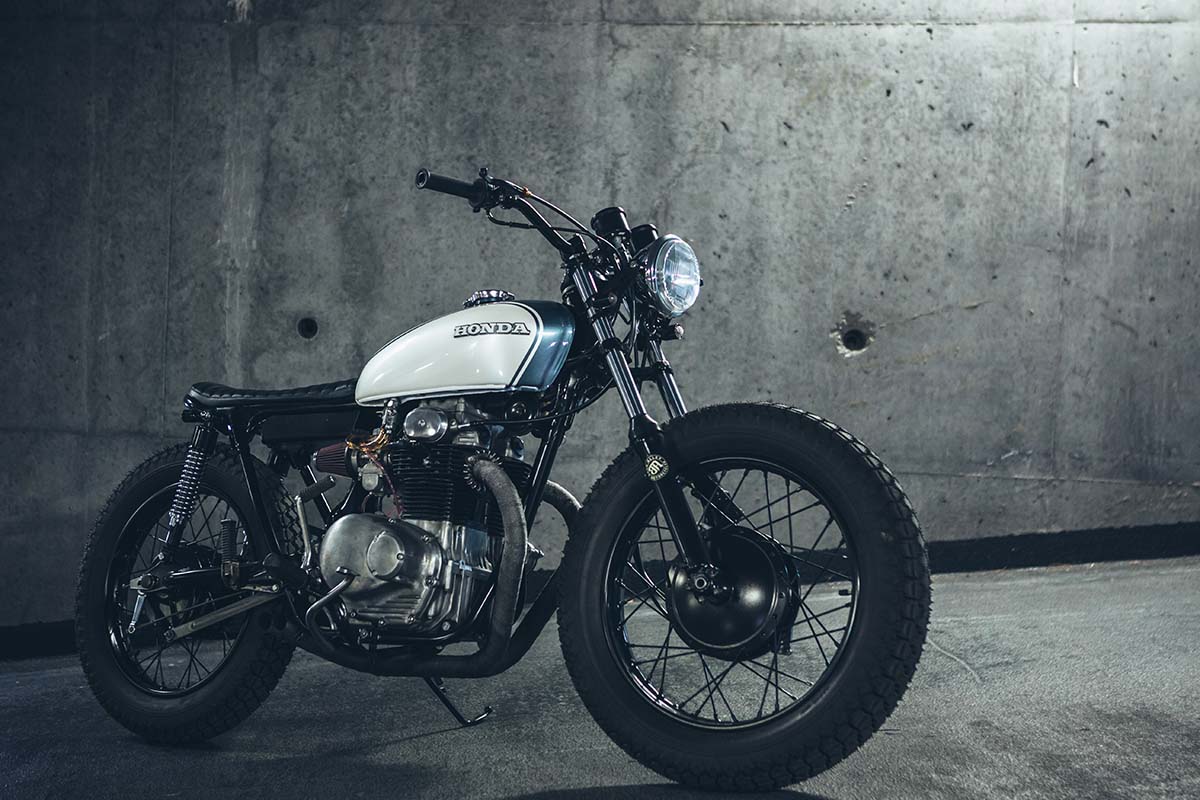 As inspiration revolves in conversation, Burrows stretches his legs and refuels with another coffee. "Once getting introduced to the world of custom Hondas by my bud Matt Price, (who was building a badass CB750 brat at the time, I started checking out the café racer and scrambler scene in Toronto."
While discussing the scene within the city, Burrows laces up his riding boots and stirs his coffee, tapping the spoon against the lip of his mug – a morning folklore that he has ritualized before kicking over the 72 for his daybreak cruise.
The vast community of folks building bikes out of their garages throttled his vision, and thus the up rise of Maggie May ignited. "The build was definitely a joint effort between my old man, Cam and I – a retired auto mechanic with a wealth of old-school knowledge," says Burrows. "The teardown began late in September 2014. He funded the how-to while I was the visionary."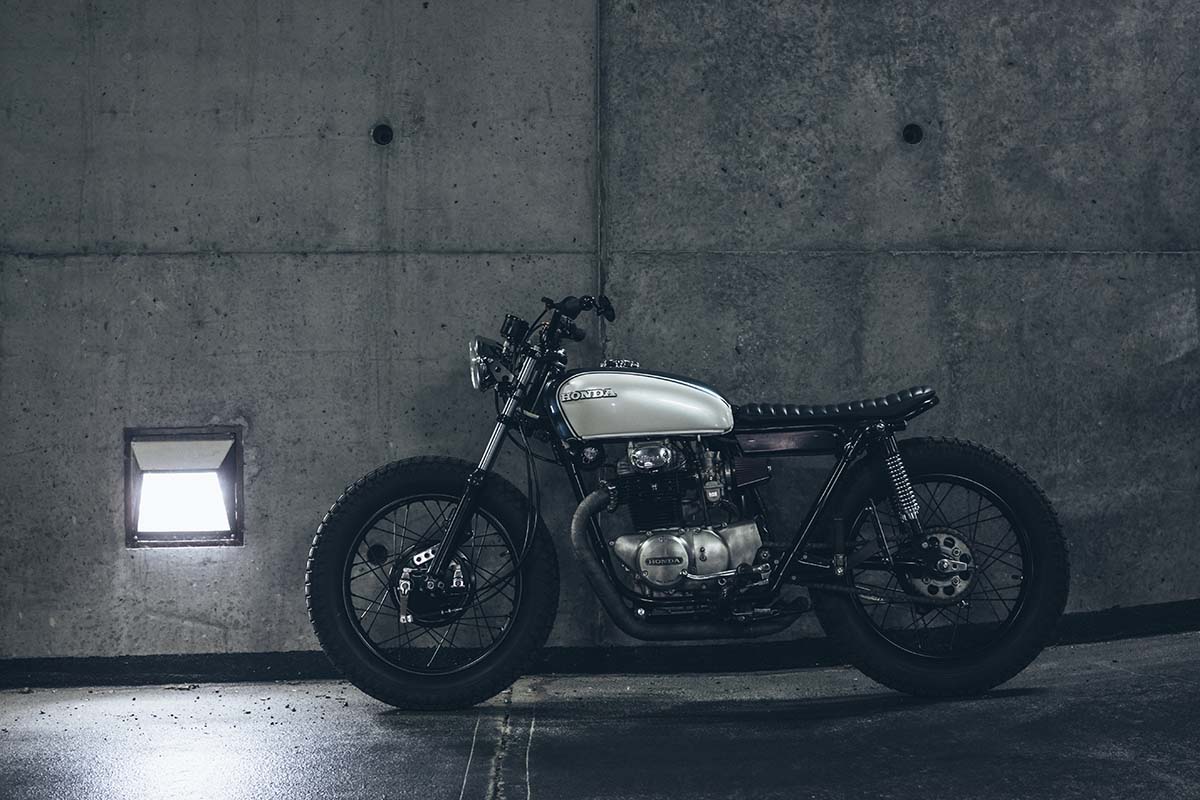 "The bike wouldn't be nearly as rad if it weren't for my bud, Paul Dutra of Back Alley Motorcycles." Also an eminent bike builder within the Toronto motorcycle scene, Dutra built the shotgun-style exhaust and helped out with the welding and battery tray. "It's been quite the process," says Burrows, "We buttoned Maggie up in July and since then I've ridden her through the summer and into the Fall."
When asked about the respectful uproar that Burrows Builds is being recognized for throughout Toronto, Burrows seems quite modest. "The whole development has been organic in the sense that I wanted to design, build and ride," he says. "I have a couple of builds lined up this winter that I can't wait to showcase."
Before cruising off to his photo-shoot with Honda Canada, Burrows zips up his jacket – a 1970's ode formerly owned and passed down by his old man. "Essentially, Burrows Builds is my avenue to freedom, and Maggie May is the bike that fast tracked my passion into perspective."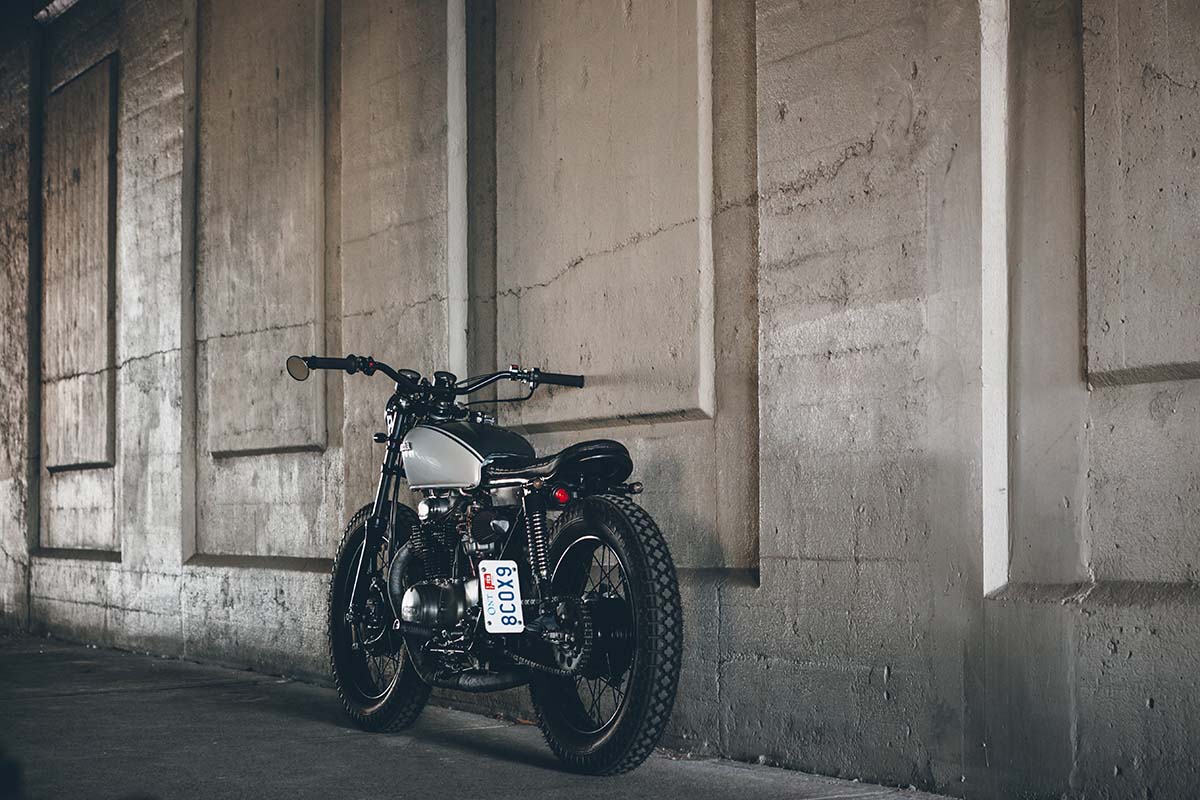 Photography by Viktor Radics
Writing by Amber-Lea Marie