Raf Laevaert's 1978 Honda CB550F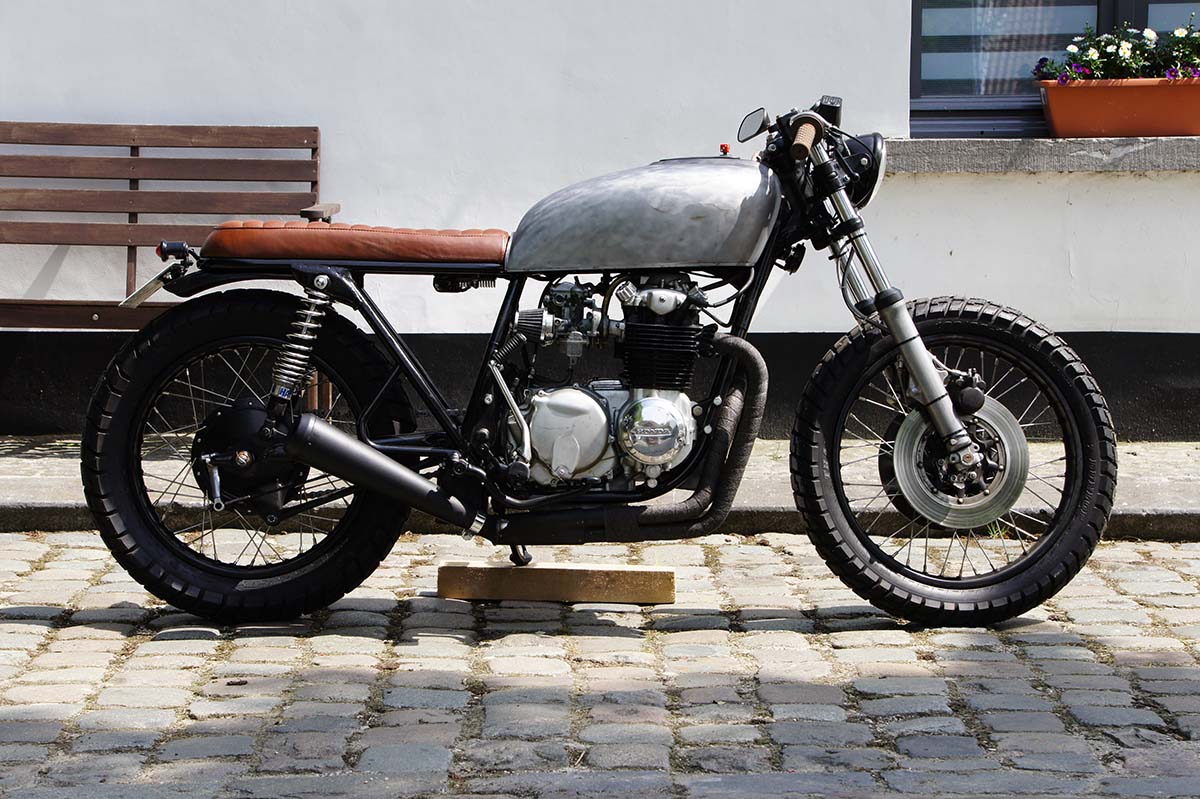 Raf Laevaert in Lillo-Fort, Belgium.
Raf started this project in 2012 in a garage that he rented, but after the owner of the garage passed away Raf was left with a finished engine and nothing else. Near the end of 2014, he contacted ACE13 to finish the build…and he was happy they did!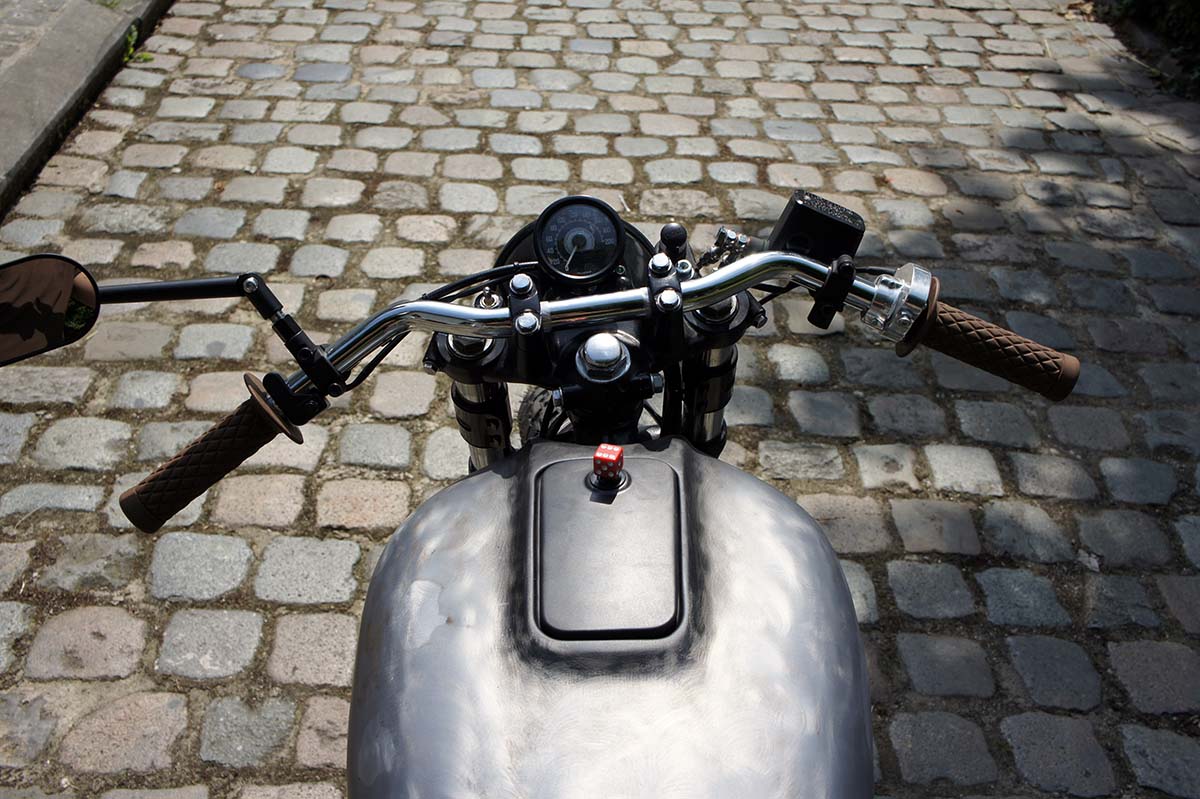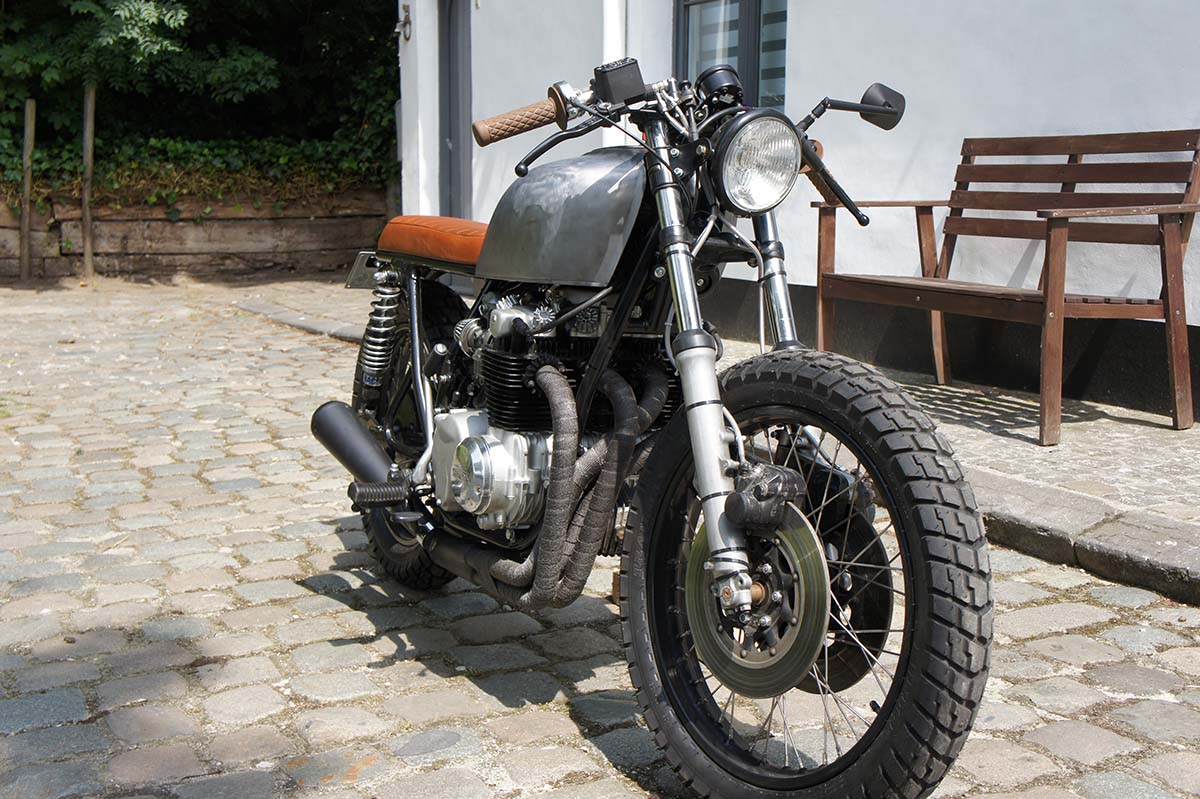 Build by ACE13
Parts & Modifications
– Frame/rims were sandblasted and powder coated
– Dual disk conversion
– Sprockets (front/rear)
– All new lighting (rear LED)
– Completely new custom wiring harness
– Battery mounted at the bottom
– Updated Regulator/Rectifier
– Air intake system
– Clutch
– Electronic ignition
– Exhaust
– Stainless steel brake line, Brembo master cylinder
– Handle bar grips
– Clutch and brake levers and cables
– Header wrap
– Speedometer
– Dunlop tires
– Hagon rear shocks
– Fueltank sanded and tined with clear coat
– Brown leather flat "brat" seat